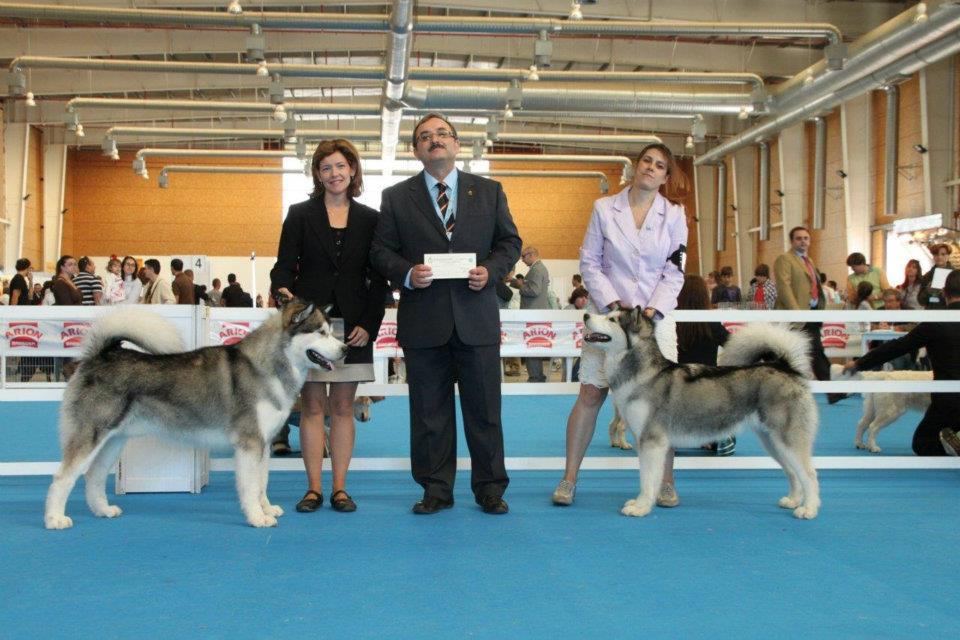 MULTI CH RAISIN DE CIJARA, CACIB AND BOB in international Dog show Talavera, Raisin finish his international championship!!!!
MULTI CH RAISIN DE CIJARA, 2º BEST OF GROUP in international Dog show MADRID.
Thanks to judges Rafael Garcia And Carmen Navarro.
Nuesto multi campeon (España, Gibraltar e Internacional) CH RAISIN DE CIJARA mejor de raza los 2 dias y 2º mejor de Grupo en la internacional de Madrid. Finaliza asi su campeonato internacional!!!!
http://www.facebook.com/media/set/?set=a.2529310633921.2143087.1288116546&type=1&l=eeb6642b2f