General: THOR, Primera Salida, Mejor de Grupo V. BOG
Publicado por admin en 2019-11-26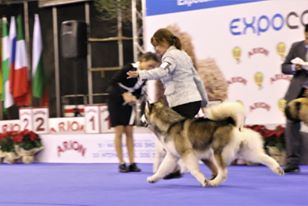 Vaya comienzo para Thor, primera salida en España, Mejor de grupo V.
Fantastico fin de semana en las exposciones nacionales e internacional de Malaga y los paseos por la montaña.
THOR, BOG
KOWA BOB en IDS
KIRIL BOBJ los 2 dias
General: Never esta creciendo
Publicado por admin en 2019-11-20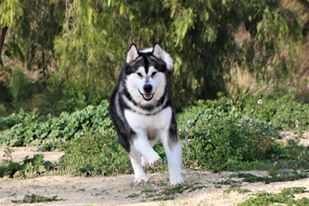 NEVER FORGET ME CIJARA MARTINEZ STORMYTH (Biss Bis Gch Tugar's Taking On Tyson X WJW Gch Adore Princess Arctic Storm) is almost 15 months old and he is happy at home
Never está creciendo, ya no es nuestro pequeño cachorro, con casi 15 meses está hecho un mayorcito ya
General: 2 SHOWS Murcia , 2 MEJOR DE RAZA Padre(NATAN) e hijo(KIRIL) Nuevo CHJ
Publicado por admin en 2019-11-17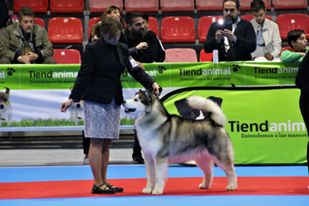 WOW WOW WOW, What a fantastic weekend!!
First day NATAN BOB, second day KIRIL BOB
our female ARUMA CAC and CACIB, BOS in IDS
CHJ CIJARA ALWAYS KIRIL also finishes his Spanish junior championship
Primer día Natan Mejor de Raza y segundo día en la internacional Kiril su hijo mejor de raza desde clase Joven.
KIRIL finaliza así su campeonato joven de España.
Aruma en su primera salida en abierta consigue 2 CACs, 1 CACIB y el BOS en la internacional