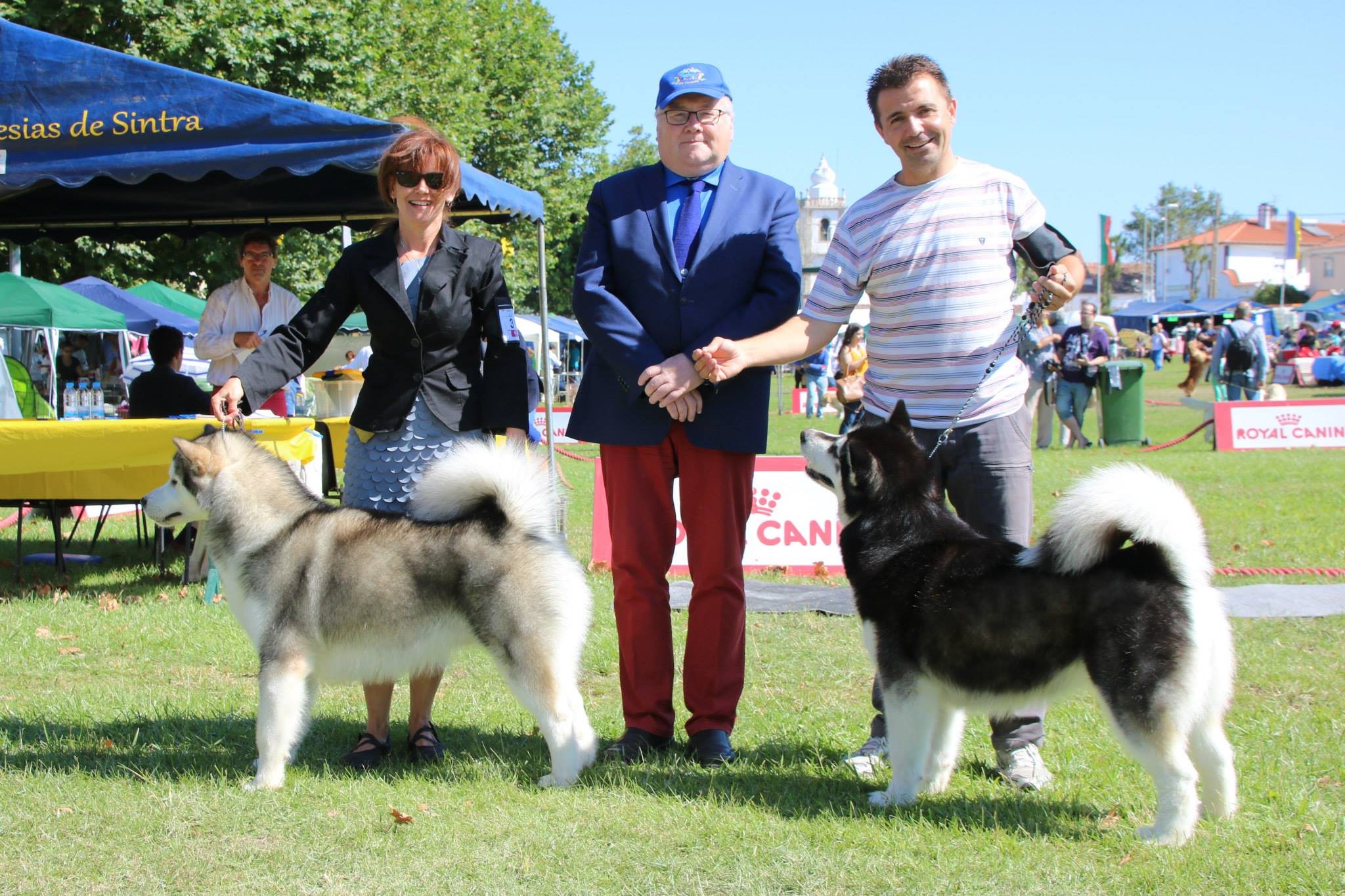 World Winner CH SPAIN,GIB,PORT,INT, JCH PORT, KUMATA'S SINDY CHOCOLATE DE CIJARA( CH. Kasaan's Fortune Player X CH. Kumata's On The Label ) finishes her Portugal championship in only 2 weeks winning her 2 last points in Sintra, two days BOS.

In the same shows CHJ CIJARA NATAN (CH JCH Cijara Alek X CHJ Neida de Cijara) wins BOB and his first CACIB with 17 months old.
SINDY ha conseguido en 2 semanas el campeonato de portugal ganado las 4 exposiciones.
NATAN gana Mejor de Raza en las dos exposiciones de Sintra(Portugal) y consigue su primer CACIB con 17 meses de edad. Video de la final de Grupo.

Youtube: http://youtu.be/pY17whh4vwc